Be A Guest Contributor For My Upcoming Book
Get Started Below: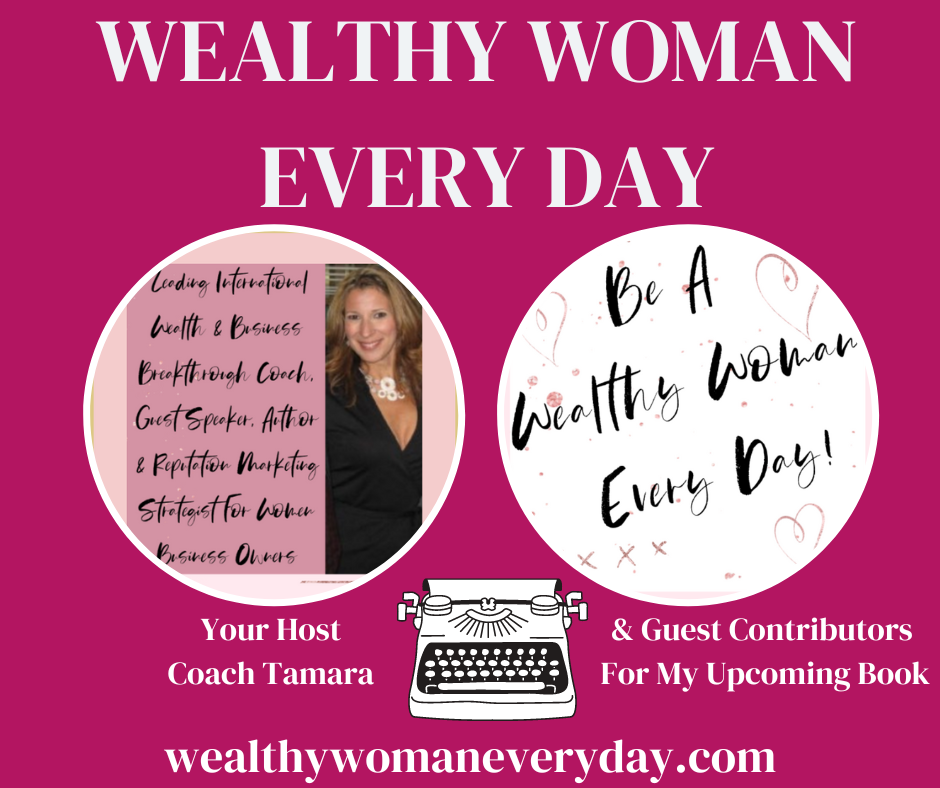 THE MISSION OF THIS PROJECT:


I believe that true wealth touches on all aspects of a woman's life - and financial wealth is just one part of it. My deepest sense of soulful purpose in life is to guide women to empower themselves in every area of their life and it all starts with women treating themselves like a Wealthy Woman and learning to deeply value their worth.

I would like to thank you for your contribution to my upcoming book as it will be helping other women all around the world. By sharing your thoughts on how you treat yourself as the Wealthy Woman that you are and how you empower yourself by holding your value high in all areas of your life....you are leading the way with a bright and inspired light that will give women the realization and permission that they too can do the same for themselves.

Please fill out the form below so that I can back to you if you are unable to find a date to book your interview. Submit this form and then on the following page you will be able to book your interview.

Please email me at info@wealthywomaneveryday.com if you are unable to find an available date for your interview. I will also follow-up with an email as soon as possible. Thank you for being a part of this very special project.



AS A THANK YOU FOR BEING A SPECIAL CONTRIBUTOR TO MY UPCOMING BOOK, I WILL BE GIFTING YOU A $500 HOTEL SAVINGS CARD: