Book Me As A Guest Speaker
BIO & BOOKING CALENDAR BELOW:
​​​​​​​
There is nothing I enjoy talking about more than women and their sense of self worth and especially their relationship with money. Let's face it, most women have a pretty complicated relationship with both of these topics and are looking for ways to improve in these areas.

True wealth touches on all aspects of a woman's life - and financial wealth is just one part of it. My deepest sense of soulful purpose in life is to guide women to empower themselves in every area of their life...especially with money. I am here to help women get rid of unconscious money blocks, press the reset button on their money story and start fresh on a path of creating freedom, independence and a very healthy relationship with money. I also help women business owners up-level their business with more soulful strategies and superpower systems.

Everything that I do is about empowering women (especially financially) and it all starts with women treating themselves like a Wealthy Woman and learning to deeply value their worth.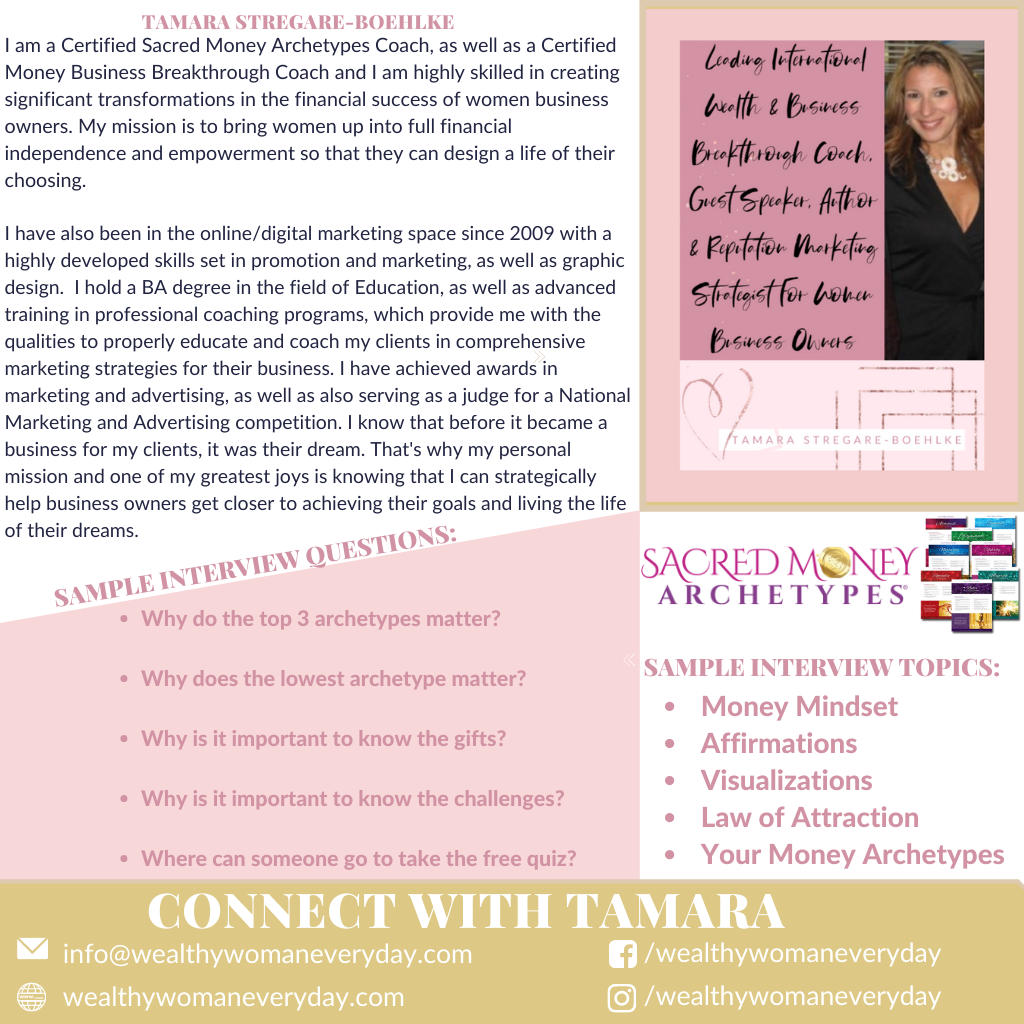 INTERVIEW TOPIC: Money Mindset Shifts That Fuel New Business Growth



​​​​​​​ADDITIONAL SUGGESTED INTERVIEW QUESTIONS:


​​​​​​​1. Everyone wants to fuel and support new business growth, can you start by sharing the top money mindset shifts you feel are critical to make?

2. You've coached women entrepreneurs on their relationship with money, what is one of the most common money blocks you see, and what can we do to break free of it?

3. It often seems that women need to give themselves permission to make more money, what is one example where women need to do this?

4. One thing that often holds women back is fearing being judged or standing out in some way - what wisdom do you have to share about that?

5. I want to ask a couple of questions about pricing - a lot of women struggle with how to think about their pricing, and how to talk about it. What advice do you have?

Tell us about where people can find you and any free resources you have.





​​​​​​​AS A THANK YOU FOR HAVING ME AS A GUEST ON YOUR SHOW, I HAVE PUT TOGETHER SIX FREE WEALTHY WOMAN GIFTS FOR YOU AND YOUR AUDIENCE.

EVERY GIFT IS DESIGNED TO BREAKTHROUGH MONEY BLOCKS AND FINANCIALLY EMPOWER WOMEN.



CLAIM YOUR GIFTS HERE.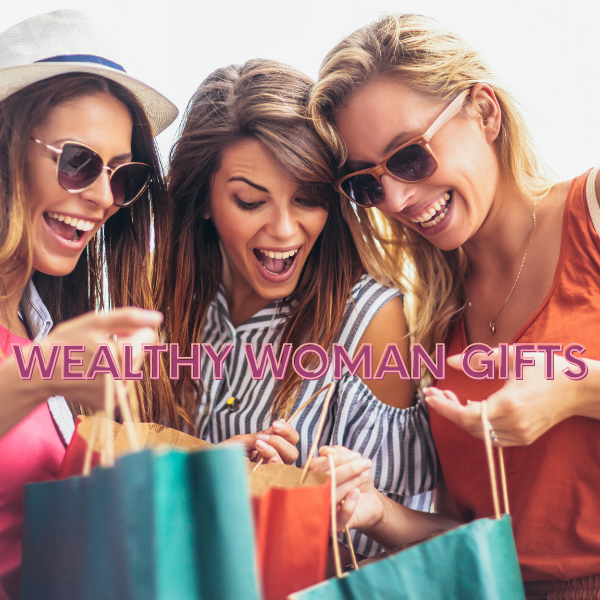 PLEASE SCHEDULE YOUR CALL WITH ME BELOW:
Fully Trained and Certified to help women with Money & Business Coaching​​​​​​​:
Listen To What My Clients Say About My Money & Business Coaching…
Because It's My Clients That Matter Most